Janiga, Inc. combines professional expertise with personalized contact to provide strategic financial guidance through complete accounting, tax management, and payroll services. Janiga is a family-owned accounting firm committed to business relationships that are built on trust, high standards, strong work ethics, and attention to detail. The Janiga team values personal relationships and appreciates the complexity of both individual and business tax management and accounting.
Our pledge to provide prompt and personal service doesn't end when a tax form or projection spreadsheet is loaded on the client portal or dropped in the mail. We are committed to personally answering the phone, responding promptly to email, and finding the answers to our clients' questions. We get to know you and your business, and we provide the services you need – well beyond tax return preparation.
The Janiga team invites you to join our ever-growing list of clients – including many LLC and S-Corporation owners – who we count as friends. We welcome referrals, and value shared recommendations. Contact us today.

Ed Janiga
Ed has been a CPA for over forty years. He has worked for several international and regional CPA firms, as well as being the Chief Financial Officer of both a medium-sized bank and an advertising agency. He started his own practice in the Minneapolis and St. Paul area to provide his clients with a level of personal attention and service he was not able to provide in the larger-firm environment. Many of his first clients from 1988 still work with him today.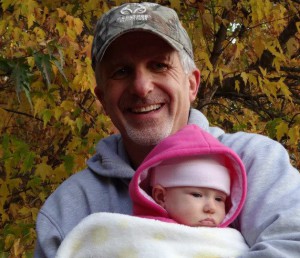 Ed and his wife Mary live in Edina with their dog, Katie. When he's not in the Janiga office, he loves to spend time with his two grandkids (David's children, see below), create wooden bowls and pens in his shop, go fishing, or play drums.

David Janiga
David Janiga earned his bachelor's degree at Bethel University in 2006 and joined the family business in 2009. Since passing the Enrolled Agent exam in 2011, his signature now appears on the tax returns of many Janiga clients. David also handles most of the payroll and QuickBooks services for the firm.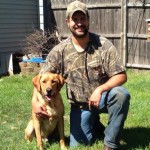 David and his wife Kara live in Richfield with their young daughter and son – and their first "baby," Fletcher, a yellow lab who is David's faithful hunting partner. Life outside the Janiga accounting office finds David at home playing with the kids, or enjoying the outdoors while hunting ducks, geese, grouse, and the occasional pheasant.